Tom Ward Homes, Inc., has been building elegant, custom homes in Macon and Middle Georgia since 1973. Clint, Tom's son, joined the company in 1995 and is continuing the reputation of building fine homes.
Although we buy lots in other developments or build on land supplied by owners, most of our construction is on land developed by a wholly-owned subsidiary, Ward Construction and Development LLC. Our development in the Macon area includes:
Single Family Subdivisions

St. Andrews

Stonefield

Collins Estates

Tucker Ridge

Hampton Ridge

Oakcreek

Townhomes

Abington

Lokchapee Landing

Brookstone

Allison Park

Wellington

The Villas at Barrington

Greystone at Madison

Comming Soon

Burchwood:
25 one acre+ estate lots on Zebulon Road in North Bibb/Southern Monroe Counties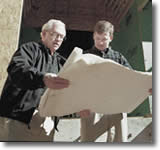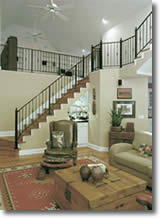 Commercial: Through subsidiary companies we also develop land and construct commercial buildings.
Thank you for visiting our website and feel free to contact us by phone, fax or email.
"Our reputation is building"